If ever there was a quintessentially Austin, Texas wedding celebration, it was Travis and Liz's. And it was amazing.
Travis proposed to Liz on a Christmas vacation in Mexico last December, and when they got back to Austin, they went to the courthouse and eloped. A celebration was surely in order, so a few months later, they threw an intimate party full of love and laughter at Green Gate Farms, a small urban farm on the far east side of town (that also happens to be one of our favorite spots in Austin). It was the perfect environment for a laid-back yet festive celebration. Kids ran around with free-roaming chickens and climbed trees. Guests chatted while pouring Live Oak and ABGB craft beer (from a funky-robot-looking beer fountain Travis made himself), played giant jenga, threw bean bags, and chowed down on delicious tacos al pastor from a local food truck.
Just before sunset, Liz and Travis had a good friend say some silly, yet sentimental, words about their new life as husband and wife. They stood in front of the historic big red barn, as friends and family from all over the country looked on with genuine happiness. It was truly lovely to see a couple choose to celebrate in a way that sincerely meant something to them with the ones they love.
Cheers, Liz and Travis! We wish you many happy years together.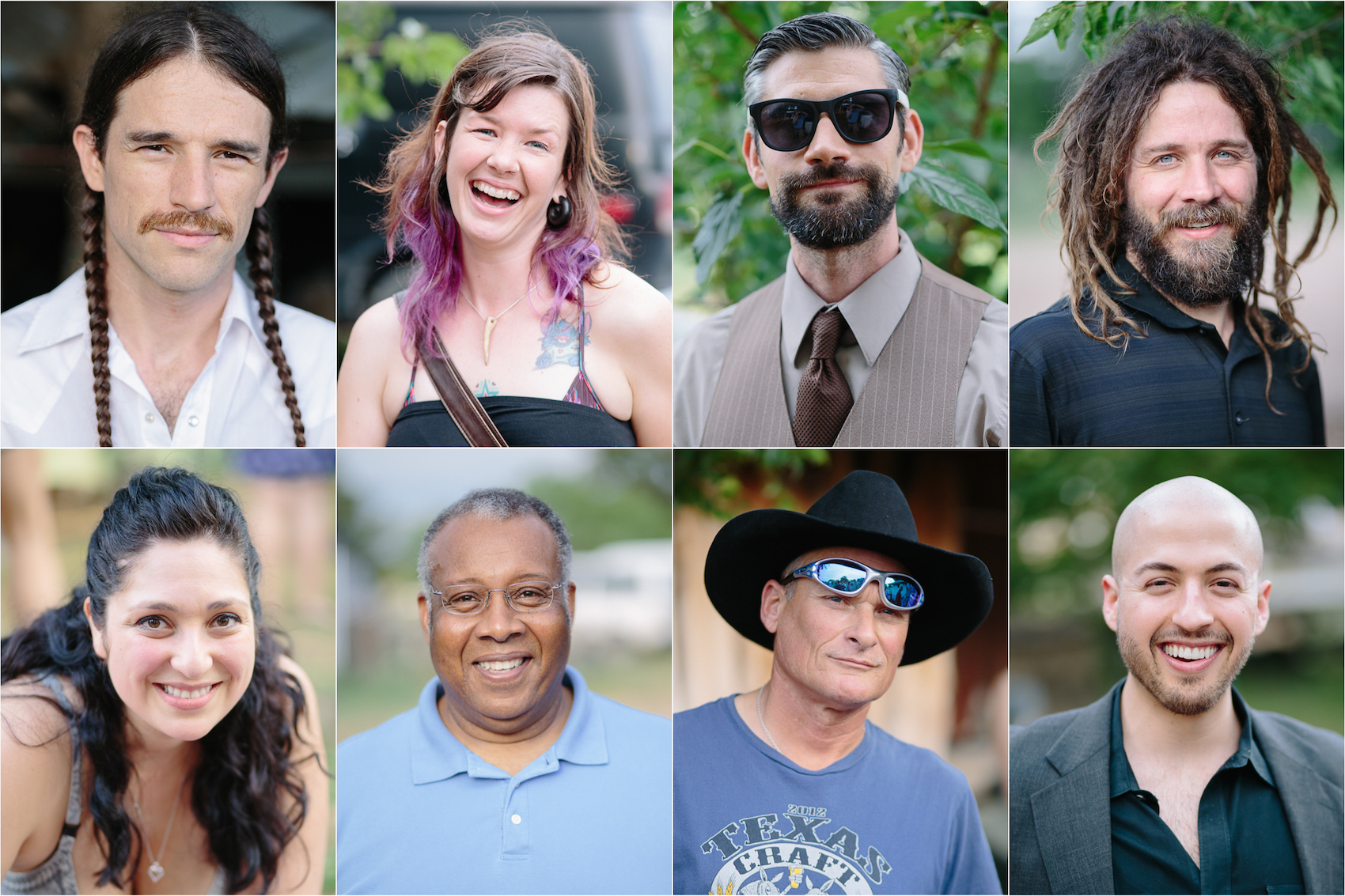 Music: Devendra Banhart - Baby